Do you ever worry? This morning, I told a friend, "I'm feeling anxious and I'm not sure why. Maybe it's worry for some reason. I'm not sure." I recognize the signs because I've been here before. Maybe you have too.
I know what happens when worry is allowed to fester. So, in case you 're wrangling with worry too, let's dissolve it together, before it has a chance to rob you of your hope and potential of this day and maybe tomorrow. If today is one of those days entered tentatively, even fearfully, your energy will be gone, and you will feel defeat. Let's try some tactical solutions. You and me.
Name your fears. That's right. Name them. Is it illness, job loss, a wayward child, finances, fear of the unknown? Maybe it's a desire of your heart, so intense you don't know how to live without it. I know. I have them too. I have lists of my worries and wants. I think even my lists have lists – but this is what I have learned from years of experience. Worrying, fretting, bargaining, ruminating, and yes, scheming will not solve the dilemma or diminish the worry.
When worry starts creeping in – stop it! Stop and just name it. Bring it to God and tell Him why you are worried and that you are giving this worry to Him because it is out of your control. It took a while, but I finally learned this truth. I might as well give my worries to God right up front because He gets to decide anyway. I can change my attitude, but I can rarely change my circumstances.
I remember this thought crossing my mind quite often: God must be pretty sick of me by now, always dumping the crud of my life on Him. But He directed me to Isaiah 40:28 "Do you not know? Have you not heard? The Lord is the everlasting God, the Creator of the ends of the earth. He will not grow tired or weary, and his understanding no one can fathom." God is not confined by human boundaries. He never tires and we have no comprehension of his love for us.
God isn't surprised by our proclivity toward worry. It's a human frailty. That has to be why Jesus dealt with it in Matthew 6. Verse 27 says "Can any one of you by worrying add a single hour to your life?" and follows up in Verse 34 with "do not worry about tomorrow, for tomorrow will worry about itself. Each day has enough trouble of its own."
I believe God wants us to be concerned; he wants us to be prepared and to act. We aren't supposed to fall into inertia and do absolutely nothing – but crossing the line into worry where we fret ourselves into exhaustion and decide our way down the path to poor decisions, is wrong.
Worry is the opposite of trust. Worry has no positive characteristics. Worry makes you old. Worry changes nothing.
When I was in elementary school, I remember we had a plaque in our house that read "Why worry when you can pray?" Many years later in life I saw another plaque, obviously intended to pique thought, "Why pray when you can worry?" Seriously – does worry bring about positive change? Worry has power, but does its power influence the outcome of a situation or does it just rob you of energy, thinking capacity, and your joy? Psalm 28:7 says "The Lord is my strength and my shield; my heart trusts in him, and he helps me. My heart leaps for joy, and with my song I praise him."
Nobody can remove our worries; they are authentic and embedded in our consciousness. God invites us to name our worries and one by one give them to God. It's tough, isn't it. We wrestle with 'what-if' a lot. What if I give this to God and it doesn't turn out the way I want it to? What if I give it to God and just the opposite happens? What if there is trauma even after I give it to God? News flash! He gets to decide anyway.
The challenge within spans beyond the what-if and asks the unsettling question: Do you trust God even when you're paralyzed by fear? Do you still have faith when nothing is making sense? Romans 8:28 reminds us "We know that in all things God works for the good of those who love him, who have been called according to his purpose."
God might not reveal to you the why of your circumstances. If you ask God, "Why?" be prepared to search deep into your heart. It's OK to tell God sometimes you hate what is happening. It's OK to pour out your heart and tell Him your fears and why you are so worried. Ask God for what you want but be prepared for His answer knowing that in the wide universe He is acting out of His limitless love for His children. Psalm 37:28 "For the Lord loves the just and will not forsake his faithful ones."
Can we agree on something? Life is uncertain. Life is a frightening prospect when we let our worries burn us dry. When I start to worry, I remember what God wrote in Isaiah 58:11 "The Lord will guide you always; he will satisfy your needs in a sun-scorched land and will strengthen your frame. You will be like a well-watered garden, like a spring whose waters never fail."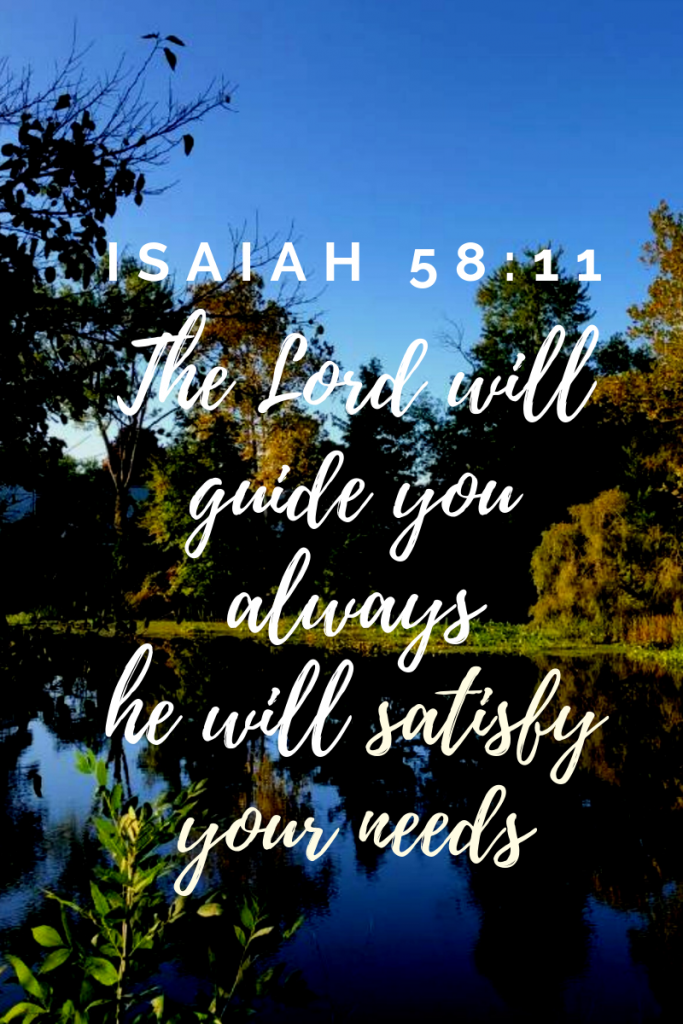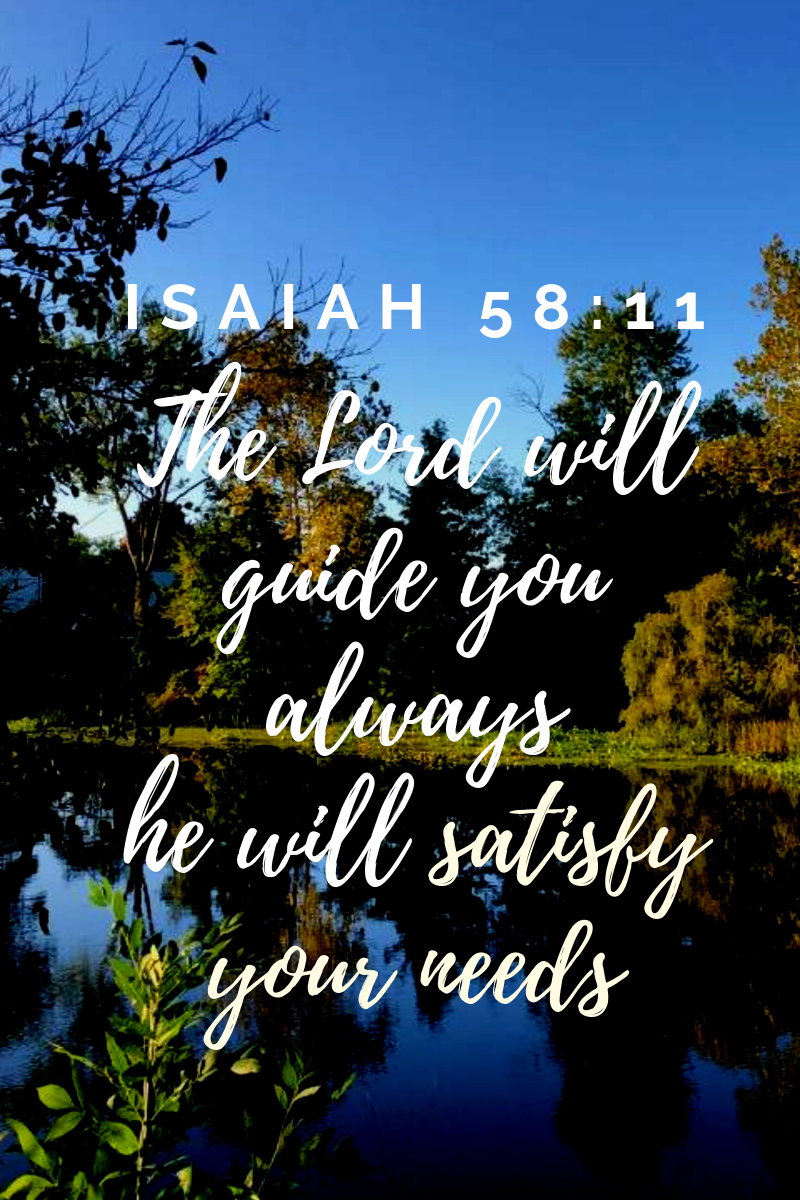 Why pray when you can worry? Why worry when you can pray? Sun-scorched or well-watered? Which seems best to you? What will you choose?