Today your age doesn't matter. This is Christmas and whether you're 3 or 103 there is something special for you. Whether because of memories of the past or making memories.with moments of today, this is a day of connections. An estimated 100.5 million Americans were expected to drive or fly more than 50 miles from home for the holidays. I didn't make that up. I got it off the Internet so it has to be true. Right? Well – OK – not always true when it comes from the Internet, but give or take a few million, there is a good chance we will all connect with someone, somewhere, sometime today. You might celebrate with your family or close friends on Christmas day, but our family chose Christmas Eve, the primetime before the tsunami of activity.
As the sun goes down on Christmas day, I look around at the red, the gold, the sparkling tinsel reflecting the glow of lights. I should dismantle the décor that looks like the holiday feels, but I can't bring myself to do it. I think I'm going to leave the bright colors, gold trim, and wooden pieces right where they are until I've absorbed the blessing and joy of this day. I'm going to breathe in the memories for awhile. When the time is right it will all go back in the boxes, tucked away under the stairs. I love this season and it's over too soon.
It's the most wonderful time of the year, but not because the retail volumes were up, or gifts were delivered on time, or even because we got fresh snow….although it is beautiful. This is the most wonderful time of the year because of the Light. The Light of the World came to dispel the darkness.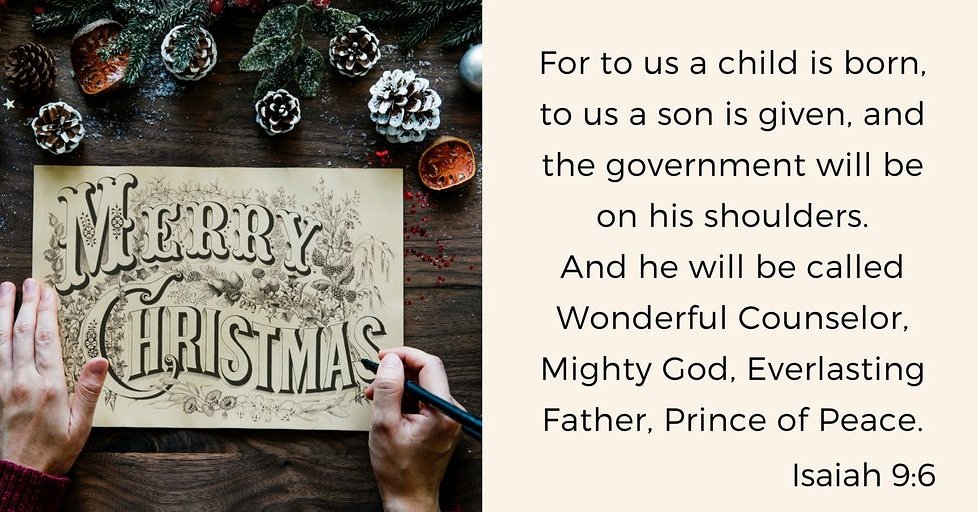 Isaiah tells us in chapter 2 if his book, "The people who walk in darkness will see a great light. For those who live in a land of deep darkness, a light will shine. For a child is born to us, a son is given to us. The government will rest on his shoulders. And he will be called: Wonderful Counselor, Mighty God, Everlasting Father, Prince of Peace." Isaiah 9:2‭, ‬6
Jesus said in John 8:12, "I am the light of the world. If you follow me, you won't have to walk in darkness, because you will have the light that leads to life." John 8:12
To all who read this today: Thank you for being my friend either in person or via social media, and staying connected through the year. Pray for each other, live with gratitude, seek peace, spread love, be blessed with God's best – Merry CHRISTmas.
May you experience the peace and JOY of the savior, the Light of the World, long after this season has passed.